Michael Collins
Chief Executive Officer
Mike serves as the CEO of Spring Education Group, headquartered in Silicon Valley. He and his wife have three boys and proudly embrace their roles as Spring Education parents. Before his current role, Mike held the position of Managing Director at Primavera Capital. He is an alumnus of both Princeton University and Stanford's Graduate School of Business.
Sherry Adams
Vice Chairwoman & Founder Stratford School
A passionate educator with a love for learning and making a difference in the lives of children, Sherry is a founding board member of Spring Education Group. She boasts more than 35 years of experience in private school education and has previously served as both Chief Academic Officer and K12 President. Sherry specializes in school operations, curriculum development, and nurturing and mentoring academic leaders.
Debbie Listman
Chief Financial Officer
Debbie accepted the role of Chief Financial Officer at Spring Education Group in 2018 and is currently based in West Chester, PA. She hails from a family deeply rooted in the education field, a legacy that her two daughters continue to uphold today. Debbie applies her extensive expertise in support of all schools within Spring Education's network, ensuring that school leaders can devote their full attention to providing an unparalleled educational experience to students and their families. Before joining Spring Education, Debbie served as the Chief Operating Officer at the Wonderful Company.
Matt Dick
President of BASIS Independent and Stratford School
Matt joined Spring Education in April 2019, having previously worked as the Chief Operating Officer and Chief Financial Officer of BASIS Educational Ventures. A professional with a 20-year background in executive management, finance and accounting, Matt's extensive knowledge is a significant asset to the BASIS Independent and Stratford School operations. Originally hailing from Kansas and a proud father of two, Matt and his family now consider Scottsdale, Arizona their home. Matt earned his MBA from Arizona State University.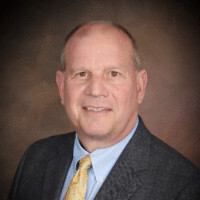 Charlie Barr
President of the ECE & IK12 Divisions
Charlie joined Spring Education in March 2018, bringing with him 18 years of successful executive leadership experience at Public Storage. As President of the company's Early Childhood Education (ECE) and Independent K-12 (IK12) Divisions, he oversees all school operations, student admissions, facilities, and marketing. Prior to assuming his current role, Charlie also served as Executive Vice President of Real Estate for Spring. A native of California, Charlie currently resides in the San Francisco Bay Area with his family.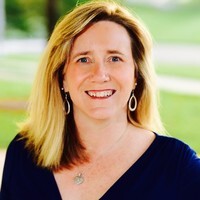 Aileen Hawkins
Head of School, Laurel Springs
Aileen was appointed as Laurel Springs' Head of School in October 2022. Prior to her appointment, she held positions as Middle School Director and Director of Advancement at Loudoun Country Day School. With over two decades of experience in independent schools and various ventures, Aileen brings a wealth of knowledge and expertise to her current position.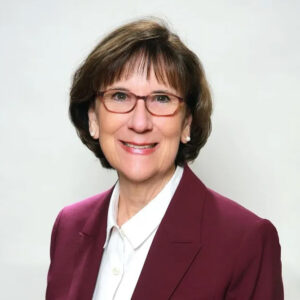 Dr. Jeanne Huybrechts
Chief Academic Officer
Dr. Jeanne Huybrechts' commitment to Education spans four decades and includes teaching, leadership, and governance in both the public and private school sectors. She has been the driving force behind a broad array of educational improvements in areas ranging from STEM programs and information literacy to character education and student wellness. Dr. Huybrechts holds undergraduate degrees in Chemistry and Political Science and earned her doctorate in Educational Leadership from the University of California, Los Angeles.
Sean Powell
Vice President of Real Estate
Sean joined Spring Education in 2014 with over 25 years of real estate development experience. He is passionate about education and strives to deliver locations and facilities that meet the demands of today's educational environment. Sean is a licensed attorney in both California and Tennessee earning his juris doctorate degree from South Texas College of Law. He also holds a master's degree in Urban Planning from the University of Tennessee and a bachelor's degree in Public Administration and Government from the University of Mississippi. Sean is a native Tennessean now based in Orange County, California, where he lives with his wife and two daughters.
Kim Vu
General Counsel
As a mother of three young children, Kim is an ardent supporter of exceptional academic experiences for all students. With a background highlighted by legal roles in both Fortune 500 and Silicon Valley technology firms, Kim brought her extensive experience to Spring Education in 2020 stepping in as General Counsel managing all legal affairs. Her 18 years of legal experience encompasses positions at Align, Becton Dickinson, and Simpson Thacher. Kim was born and raised in Seattle and is a graduate of Dartmouth College and the University of Michigan Law School.